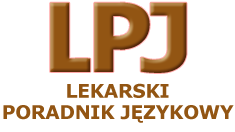 Czytaj też:
Lekarz psychiatra-psychoterapeuta o uzależnieniu od palenia
Cukrzyca - palenie - tytoniu - epapierosy
E-papierosy: zarzuty a fakty
Lekarze palący tytoń
Blog Starego Chemika
Digicig.pl
Fora dyskusyjne
Piśmiennictwo

Papierosy elektroniczne
w opinii lekarza praktyka
(streszczenie)
dr n. med. Piotr Müldner-Nieckowski, Warszawa
Z rachunku wad i zalet papierosów elektronicznych i tytoniowych, które dla kontrastu nazwano "analogowymi", wynika jednoznacznie, że elektroniczne są pod każdym względem lepsze i zdrowsze. Nie są zupełnie nieszkodliwe, bo często zawierają nikotynę, jednak na pewno nie powodują, tak jak papierosy tytoniowe, uszkodzenia układu oddechowego, serca, naczyń krwionośnych i - co najważniejsze - nie wywołują raka. Dym tytoniowy jest natomiast co roku przyczyną śmierci milionów ludzi. Mgła z e-papierosa nie jest dymem pochodzącym ze spalania, nie zawiera żadnej z kilku tysięcy toksycznych i rakotwórczych substancji zawartych w dymie z papierosa tytoniowego, prócz nikotyny. Ale to nie nikotyna jest zagrożeniem dla palacza, lecz dym tytoniowy i ogień.
E-papieros jest inhalatorem mieszaniny wody, często gliceryny i przede wszystkim glikolu propylenowego, którego nie należy mylić z trującym glikolem etylenowym, oraz substancji smakowej i zwykle nikotyny. Z badań wykonywanych od 1945 r. w USA i innych krajach wiadomo, że długotrwałe wdychanie powietrza z oparami glikolu polipropylenowego, nawet całodobowe, jest nieszkodliwe. E-papierosa nie używa się jednak bez przerwy. Glikol propylenowy jest ponadto masowo dodawany do leków, żywności i kosmetyków. Substancją szkodliwą w e-papierosach jest jedynie nikotyna, która jednak uzależnia słabiej niż ta w dymie tytoniowym, zawierającym związki wspomagające jej działanie, między innymi inhibitory MAO. Najlepsi dystrybutorzy e-papierosów badają płyny w wiarogodnych firmach chemicznych lub farmaceutycznych, a na opakowaniach podają skład e-liquidów.
W odczuciu e-palaczy urządzenie to daje imitację dymu, ma smak, zapewnia ważną dla nich kontynuację rytuału palenia i likwiduje głód nikotynowy. Po kilku dniach używania e-papierosa przestaje się myśleć o tytoniu, a potem nabiera do niego wstrętu i już do zwykłych papierosów na ogół nie wraca. Wielu e-palaczy z biegiem czasu zaczyna używać e-liquidów całkowicie beznikotynowych, które wystarczająco zaspokajają odruchy pozostałe po paleniu.W likwidacji nałogu palenia tytoniu e-papieros jest nieporównanie skuteczniejszy niż plastry, gumy do żucia i tabletki z nikotyną, które nie likwidują uzależnienia od odruchów palenia. Przejście z palenia tytoniu na "palenie elektroniczne" jest trwale skuteczne w ponad 60% przypadków, podczas gdy terapia nikotynowa ma skuteczność nietrwałą i mniejszą niż 15%.
E-papieros nie zagraża pożarem, nie wytwarza popiołu. Można go używać w kinie, samolocie, kawiarni i łóżku. Użytkownik nie odczuwa przykrego osadu w ustach, jego zęby mają naturalną barwę, ciało i ubranie nie wydzielają odrażającej woni. Powietrze w pomieszczeniu ma zwykły zapach, a osoby towarzyszące są całkowicie bezpieczne.
Jak podkreślają znający problem lekarze, a także producenci i sprzedawcy, e-papierosy nie są przeznaczone dla osób, które nigdy nie paliły, ale stanowią wartościowy substytut papierosów tytoniowych.
Zanim postanowiłem zalecać to urządzenie pacjentom, przez wiele miesięcy - jako palacz tytoniu od 51 lat - używałem go osobiście, żeby sprawdzić jego użyteczność w odzwyczajaniu się od palenia tytoniu i bezpieczeństwo stosowania.
Po raz pierwszy w życiu natychmiast i na stałe przestałem palić tytoń, co dotychczas wydawało się niemożliwe.
NTZ - nikotynowa terapia zastępcza z użyciem gumy do żucia i plastrów z nikotyną pozwalała mi porzucić palenie tytoniu na maksymalnie 5 dni, w czasie których od czasu do czasu byłem zmuszony zapalić papierosa. Stosowałem również inne metody: tabletki z cytyzyną, tabletki z warenikliną, preparaty ziołowe, hipnozę, psychoterapię. Wszystkie były zawodne, a niektóre bardzo przykre ze względu na objawy uboczne (cytyzyna, wareniklina). Próby podejmowałem łącznie ponad 20-krotnie, zawsze bezskutecznie. Dopiero użycie e-papierosa pozwoliło mi porzucić papierosy tytoniowe natychmiast. Już do nich nie wróciłem. W chwili, kiedy piszę te słowa, mija 190 dni od momentu całkowitego zaprzestania palenia tytoniu. Podobne doświadczenie ma kilku znajomych lekarzy, w tym naukowców, obecnie byłych palaczy tytoniu.
Po dwóch miesiącach używania e-papierosów stwierdziłem radykalną poprawę stanu zdrowia - zwiększenie pojemności płuc, wydolności fizycznej i umysłowej, polepszenie pamięci i samopoczucia, prawidłowy sen i poprawę morfologii krwi. Po pół roku mogłem już biegać, wróciłem do dawnych treningów na korcie, a przede wszystkim zająłem się chorymi palaczami (uzależnienie od tytoniu to choroba), dla których w ten sposób znalazłem doskonałą radę.
Wyniki na bieżąco konsultuję z innymi lekarzami internistami. Wstępnie oceniam je jako bardzo dobre.
[10.10.2009]
Piśmiennictwo

Bolinder G, Long-term use of Smokeless Tobacco. Cardiovascular Mortality and Risk Factors. Karolinska Institute, Stockholm 1997.
Bullen Ch R, McRobbie H, Thornley S, Chen X, Glover M, Laugesen M, Effect of an Electronic Nicotine Inhaler on Cravings, Withdrawal, Acceptability and Nicotine Delivery, in: Joint Conference of SRNT and SRNT-Europe (Society for Research on Nicotine and Tobacco) 2009, http://www.srnt.org/meeting/2009/index.html, Poster Session Abstracts 2009_Poster_Sessions, POS5-50, p. 149.
Center for the Evaluation of Risks to Human Reproduction (CERHR): NTP-CERHR Expert Panel report on the reproductive and developmental toxicity of propylene glycol. Reproductive Toxicology. Vol. 18 (2004). p. 533-579 Abstract, Full text PDF.
Cheung RT., et al., Preclinical evaluation of pharmacokinetics and safety of melatonin in propylene glycol for intravenous administration. J Pineal Res. 2006 Nov; 41(4): 337-343. Electronic version.
Chicella M., et al., Propylene glycol accumulation associated with continuous infusion of lorazepam in pediatric intensive care patients. Crit Care Med. 2002 Dec; 30(12): 2752-2756. Electronic version.
Committee on Spacecraft Exposure Guidelines, Committee on Toxicology, National Research Council, Spacecraft Water Exposure Guidelines for Selected Contaminants: Volume 3 - Propylene Glycol, National Academies Press, 2008: 165-188. Electronic version.
Counts ME, Morton MJ, Laffoon SW, Cox RH, Lipowicz PJ, Smoke composition and predicting relationships for international commercial cigarettes smoked with three machine-smoking conditions. Regulatory Toxicology and Pharmacology 2005; 41: 185-227
Czy e-papieros to coś dla mnie?, serwis Wersja elektroniczna. Digicig.pl.
DiFranza J, Scragg R, Laugesen M, Wellman R, Diminished Autonomy over Tobacco Can Appear With the First Cigarettes. Addictive Behaviors 2008. Doi:10.1016/j.addbeh.2007.12.002
Djordjevic MV, Stellman SD, Zang E. Doses of nicotine and lung carcinogens delivered to cigarette smokers. J Nat Cancer Institute 2000; 92: 106-111

Edwards R, Thomson G, Wilson N, Waa A, Bullen C, O'Dea D, Gifford H, Glover M, Laugesen M, Woodward A. After the smoke has cleared: evaluation of the impact of a new national smoke-free law in New Zealand. Tob Control 2008;17:e2. Electronic version.
Final Report on the Safety Assessment of Propylene Glycol and Polypropylene Glycols. J Am College of Toxicology. 1994; 13: 437-491. Final draft.
Fowles J, Dybing E, Application of toxicological risk assessment principles to the chemical constituents of cigarette smoke. Tobacco Control, Dec. 2003; 12:424-430.
[Glikol propylenowy] 1,2-Dihydroxypropane, SIDS Initial Assessment Report for 11th SIAM (USA, January 23-26, 2001), Electronic version.
Glover ML, Reed MD.: Propylene glycol: the safe diluent that continues to cause harm. Pharmacotherapy. 1996 Jul-Aug; 16(4): 690-693. Electronic version
Graves I, Report no. 468304. 60 ml sample of mist from 11 mg nicotine e-cigarette cartridge. Thermal desorption tubes. Hill Laboratories. Hamilton New Zealand, 5 September 2008.
Harris TN, Stokes jr J, Summary of 3-year study of the clinical application of the disinfection of air by glycol vapour. Am. J. Med Sci. 1945; 209:152-156.
Health and Environmental effects document for propylene glycol. ECAO-CIN-GO26. Prepared for Office of Solid Waste and emergency response. Office of Health and Environmental Assessment. EPA 1987.
Heck JD, et al.: Toxicologic evaluation of humectants added to cigarette tobacco: 13-week smoke inhalation study of glycerin and propylene glycol in Fischer 344 rats. Inhal Toxicol. 2002 Nov; 14(11): 1135-52. Electronic version.
Heck JD, Gaworski CL, Rajendrant N, et al. Toxicological evaluation of humectants added to cigarette tobacco: 13-week smoke inhalation study of glycerin and propylene glycol in Fischer 344 rats. Inhal Toxicol 2002;14: 1135-52.
HSE Consulting and Sampling, Inc., Literature Review for Glycerol and Glycols for Entertainment Services & Technology Association Electronic version.
Hughes JR, Shiffman S, Callas P, Zhang J, Nicotine replacement. A meta-analysis of the efficacy of over-the-counter. Tob. Control 2003;12;21-27.
International Agency for Research on Cancer. Smokeless Tobacco and Some Tobacco-specific N-Nitrosamines. IARC Monographs on the Evaluation of Carcinogenic Risks to Humans, 2007, Vol. 89. IARC, Lyon.
Joint Conference of SRNT (Society for Research on Nicotine and Tobacco) and SRNT-Europe, 2009, Poster Sessions.
Jorens PG., et al.: Unusual D-lactic acid acidosis from propylene glycol metabolism in overdose. J Toxicol Clin Toxicol. 2004; 42(2): 163-9. Electronic version.
Kelner, M. J. and Bailey, D. N.: Propylene glycol as a cause of lactic acidosis. J Anal Toxicol. 1985 Jan-Feb; 9(1): 40-2. Electronic version.
Kinnunen T, Koskela M.: Antibacterial and antifungal properties of propylene glycol, hexylene glycol, and 1,3-butylene glycol in vitro. Acta Derm Venereol. 1991; 71(2): 148-50. Electronic version.
Langford V. SIFT-MS Headspace Analysis of Nicotine Cartridges from Ruyan e-Cigarettes. Christchurch. SYFT Ltd. February 2008.
Laugesen M, Safety Report on the RuyanŽ e-cigarette Cartridge and Inhaled Aerosol, 30 October 2008. Electronic version.
Laugesen M, Ruyan Nicotine Electronic Inhaler/e-Cigarette: Bench-Top Tests, in: Joint Conference of SRNT (Society for Research on Nicotine and Tobacco) and SRNT-Europe 2009, http://www.srnt.org/meeting/2009/index.html, Poster Session Abstracts 2009_Poster_Sessions, POS5-11, p. 139
Laugesen M. Epton M, Frampton C, Glover M. Lea RA. Hand-rolled cigarette smoking patterns, compared with factory-made cigarette smoking in New Zealand men. BMC Public Health 2009, 9:194. Electronic version.
Laugesen M. Thornley S. How safe is an e-cigarette? Results of independent chemical and microbiological analysis. SRNT Conference Portland Oregon. March 2008. Wersja elektroniczna.
Lee EM, Malson JL, Waters AJ, Moolchan ET, Pickworth WB, Smoking topography: reliability and validity in dependent smokers. Nicotine Tob Res 2003; 5: 673-679
Lewis A, Investigation into the effect of RUYAN cartridge exposure on Monoamine oxidase enzyme activity in vitro. ESR, October 2007.
McRobbie H, Thornley S, Bullen C, Hajek P, Laugesen M, Lin R, Senior H, Whittaker R., The effects of three novel nicotine replacement therapies on the relief of tobacco withdrawal symptoms and user satisfaction. Abstract for the Society for Research on Nicotine and Tobacco, 14th Annual meeting. Portland, Oregon, February. Electronic version.
Molander, L., et al.: Dose released and absolute bioavailability of nicotine from a nicotine vapor inhaler. Clin Pharmacol Ther. 1996 Apr; 59 (4): 394-400. Electronic version.
Müldner-Nieckowski P, Papierosy elektroniczne w opinii lekarza praktyka, jw., 2009.
Müldner-Nieckowski P, Podrzucki W, Dworniczak M, E-papierosy: zarzuty a fakty, Warszawa 2009. Wersja elektroniczna, Fundacja Instytut Innowacji.
Paddock Laboratories Inc. Minneapolis: Propylene Glycol - Material Safety Data Sheet, 20 April 2005. Electronic version.
Parker MG, et al.: Removal of propylene glycol and correction of increased osmolar gap by hemodialysis in a patient on high dose lorazepam infusion therapy. Intensive Care Med. 2002 Jan; 28(1): 81-84. Electronic version.
Parker-Pope T, "Safer" Cigarettes: A History, http://www.pbs.org/wgbh/nova/cigarette/history.html. Także streszczenie polskie.
Posternak JM, Dufour JJ, Rogg C, Vodoz CA,Summaries of toxicological data: Toxicological tests on flavouring matters. II. Pyrazines and other compounds. Food Cosmet. Toxicol., 1975:13, 487-490.
Rickert W. Determination of Tobacco specific Nitrosamines by LC-MS/MS. Project NZ9. Nov.30, 2007. Labstat International ULC. Kingston Ontario, Canada.
Robertson OH, Bigg E, Puck TT Miller BF. The bactericidal action of propylene glycol vapor on microorganisms suspended in air 1. J. Experimental Medicine 1942; 75: 593-610.
Robertson OH, Loosli CG, Puck TT, Wise H, Lemon HM, Lester jr W,Tests for the chronic toxicity of propylene glycol and triethylene glycol on monkeys and rats by vapour inhalation and oral administration. J Pharmacol Exper Therapeutics, Sept. 1947; 91:52-76. Electronic version.
Russell MA, Jarvis MJ, Sutherland G, Feyerabend C, Nicotine replacement in smoking cessation. Absorption of nicotine vapor from smoke-free cigarettes. JAMA. 1987 Jun 19; 257(23): 3262-3265. Electronic version.
Russell MA, The future of nicotine replacement. Br J Addict. 1991 May; 86(5): 653-8. Electronic version.
Saini M, et al., Hematological alterations in propylene glycol-dosed female rats are minimal. Veterinary and Human Toxicology. Vol. 38, no. 2 (Apr. 1996). p. 81-85. Electronic version.
Schneider NG, et al., The nicotine inhaler: clinical pharmacokinetics and comparison with other nicotine treatments. Clin Pharmacokinet. 2001; 40 (9): 661-84. Electronic version.
Soderholm SC, Anderson DA, Utell MJ et al., Method of measuring the total deposition efficiency of volatile aerosols in humans. J. Aerosol Science. 1991; 22: 917-26.
Spreux A, Boyer A, Baldin B, et al., Toux et crise d'asthme declenchees par le propylene glycol. Propylene glycol-induced cough or asthma. A case report. Therapie 1996 ; 51 : 561-562.
Stofberg J, Kirschman JC, The consumption ratio of flavouring materials: A mechanism for setting priorities for safety evaluations. Food Chem. Toxicol., 1985:23, 857-860.
Suber RL, et al: Subchronic nose-only inhalation study of propylene glycol in Sprague-Dawley rats. Food Chem Toxicol, Vol. 27, no. 9 (1989). p. 573-583. Electronic version.
Sumner W: Estimating the health consequences of replacing cigarettes with nicotine inhalers. Tob Control. 2003 June; 12(2): 124-132. Electronic version.
Teschke K, Chow Y, van Netten C, Varughese S, Kennedy SM, Brauer M., Exposures to atmospheric effects in the entertainment industry. J Occup Environ Hyg. 2005 May;2(5):277-84.
Thomas PA, Bhat KS, Kotian KM.: Antibacterial properties of dilute formocresol and eugenol and propylene glycol. Oral Surg Oral Med Oral Pathol. 1980 Feb; 49(2): 166-170. Electronic version.
Thomson H, Electronic cigarettes: A Safe Substitute?, New Scientist, 11 February 2009, No 2695. Electronic version. Streszczenie polskie.
Thornley S, McRobbie H, Lin RB, Bullen C, Hajek P, Laugesen M, Senior H, Whittaker R. A single- blind, randomized, crossover trial of the effects of a nicotine pouch on the relief of tobacco withdrawal symptoms and user satisfaction. Nicotine Tob Res. 2009 Jun;11(6):715-21. Epub 2009 May 19.
Tonnesen P., Carrozzi L., Fagerström K.O. et al.: Smoking cessation in patients with respiratory diseases: a high priority, integral component of therapy. Eur. Respir. J. 2007; 20: 390-417
Toxicological evaluation of some food additives including anticaking agents, antimicrobials, antioxidants, emulsifiers and thickening agents. Part of: 1,2 - Propylene Glycol. Seventeenth Report of the Joint FAO/WHO Expert Committee on Food Additives, Wld Hlth Org. techn. Rep. Ser., 1974, No. 539; FAO Nutrition Meetings Report Series, WHO FOOD ADDITIVES SERIES NO. 5., 1974, No. 53. Electronic version.
Toxicological Profile for Propylene Glycol, U.S. Department of Health and Human Services, Public Health Service, Agency for Toxic Substances and Disease Registry. September 1997, Electronic version.
Twardowski M., Odpowiedź podsekretarza stanu w Ministerstwie Zdrowia - z upoważnienia ministra - na interpelację nr 3391 w sprawie dystrybucji i szkodliwości wyrobów tytoniowych, w tym szczególnie tabaki, dn. 27 czerwca 2008 r. Wersja elektroniczna.
U.S. Department of Health and Human Services. Preventing Tobacco Use Among Young People. Report of the Surgeon General. Public Health Service, Centers for Disease Control and Prevention, National Center for Chronic Disease Prevention and Health Promotion, Office on Smoking and Health. Atlanta, GA, 1994.
Varughese S, Teschke K, Brauer M, Chow Y, van Netten C, Kennedy SM. Effects of theatrical smokes and fogs on respiratory health in the entertainment industry. Am J Ind Med. 2005 May;47(5):411-8.
Venitz J, Werley MS. Systemic and pulmonary pharmacokinetics (PK) of propylene glycol (PG) after inhalation of a condensation aerosol in rats for 28 days. Presented at AAPS annual meeting 2003, Salt Lake City.
Wahlberg I. Tobacco-specific nitrosamines in unburnt New Zealand tobaccos. Report to Health New Zealand Ltd. Swedish Match 2004. Electronic version.
Wang T., et al.: Preclinical safety evaluation of inhaled cyclosporine in propylene glycol. J Aerosol Med. 2007 Winter; 20(4): 417-428. Electronic version.
Whelan EM, FDA smoke screen on e-cigarettes. Cigarette substitute produces no deadly smoke, Washington Times, 2009, August 06
WHO Technical Report Series 928: Evaluation of Certain Food Additives, Geneva, 8-17 June 2004.
Woodward A, Laugesen M. How many people are killed by second hand cigarette smoke? Tobacco Control 2001; 10: 383-388.
Yaucher NE., et al.: Propylene glycol-associated renal toxicity from lorazepam infusion. Pharmacotherapy. 2003 Sep; 23(9): 1094-1099. Electronic version.
Zatoński W., Przewoźniak K. (red.), Zdrowotne następstwa palenia tytoniu w Polsce [Health consequences of tobacco smoking in Poland]. Ariel, Warszawa 1992.
Zatoński W. (przewodn. Grupy Roboczej), Konsensus dotyczący rozpoznawania i leczenia zespołu uzależnienia od tytoniu. Aktualizacja 2005. Medycyna Praktyczna, Wydanie specjalne, 7, 2006.
Zatoński W. (przewodn. Grupy Roboczej), Konsensus dotyczący rozpoznawania i leczenia zespołu uzależnienia od tytoniu. Aktualizacja 2008. Gazeta Lekarska nr 12 (216), 1 grudnia 2008. Wersja elektroniczna - plik PDF.

Ważniejsze SERWISY i FORA internetowe
© Copyright by Piotr Müldner-Nieckowski, 2009
---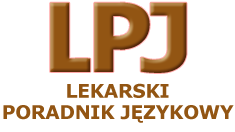 Czytaj też:
Lekarz psychiatra-psychoterapeuta o uzależnieniu od palenia
Cukrzyca - palenie - tytoniu - epapierosy
E-papierosy: zarzuty a fakty
Blog Starego Chemika
Digicig.pl
Fora dyskusyjne
Piśmiennictwo

Lekarze palący tytoń...
dr n. med. Piotr Müldner-Nieckowski, Warszawa
I co, panie doktorze, nadal palimy?
Według mojego rozeznania prawie połowa lekarzy pali. To wciąż bardzo dużo. W ciągu minionych dwudziestu lat liczba palących lekarzy zmniejszyła się niewiele. Palacze zgrywają się i udają, że to ich nie dotyczy. Wychodzą na chwilę do gabinetu zabiegowego albo do dyżurki pielęgniarek, ciągną kilka intensywnych machów i jak gdyby nigdy nic wracają, cuchnąc dymem. Albo z utęsknieniem czekają końca dnia pracy i potem nadrabiają przedpołudniowe niepalenie z nawiązką.
Kiedy pracowałem w poradni przeciw- (uwaga!) -nikotynowej, palili wszyscy z wyjątkiem pewnej pani psycholog. Mówiło się tam, że "gdybyśmy nie palili, nie wiedzielibyśmy, co radzić osobom odzwyczajającym się od palenia". To było oczywiście zakamuflowane kłamstwo.
Z całą pewnością "nikotyna" i "dym tytoniowy" były błędnie utożsamiane na wszystkim poziomach teorii rzekomego nikotynizmu. To tragiczne nieporozumienie. Było jeszcze gorzej - w ogóle nie zastanawiano się nad całym zespołem uwarunkowań uzależnienia, od czynników przyjemnościowych począwszy, na odruchach warunkowych skończywszy. Mimo że o nim doskonale wiedziano. Czy jest ktoś, kto potrafi opisać typy zespołów uzależnienia tytoniowego? Czym się charakteryzują? Jakie stąd wynikają przesłanki choćby dla psychoterapii? Czy w sławetnych "konsensusach" podano na ten temat coś szczegółowego i sensownego? Dlaczego nawet w obrębie samej teorii uzależnienia od tytoniu obserwujemy dramatyczną monodyscyplinarność wąskich dziedzin nauk biologicznych i psychologicznych, które nie potrafią się porozumieć?
Te pytania nie miały odpowiedzi. Między innymi dlatego mieliśmy tak dużą liczbę niepowodzeń (jeśli dobrze pamiętam - 85 procent). To była czysta amatorszczyzna oparta na czystych dowodach pseudonaukowych. Szczególnie śmieszny wydawał się nam tekst pod tytułem "Konsensus". Odnosiliśmy wrażenie, że ktoś na siłę dorabia teorię do rzeczywistości i żywcem się z nas nabija. Zupełnie tak, jak z chorobą wrzodową. Podręczniki twierdziły, że choroba wrzodowa jest wywoływana przez stres. Był to skutek zgadywania, a nie działania naukowego. Gdybym na egzaminie specjalizacyjnym powiedział wówczas, że jest to choroba bakteryjna, wyleciałbym za drzwi i dostał wilczy bilet. I co teraz, kiedy wiadomo, że przyczyną są bakterie?
Odszedłem z poradni po pół roku męczarni, czułem, że robię coś głupiego, że cała para idzie w gwizdek. Bo to były czasy, kiedy po prostu nikt, nikt na świecie nie wiedział, czym jest palenie tytoniu. Mimo że napisano tysiące artykułów i książek. Ileż to lasów poszło na papier, na którym drukowano bzdury!
Pojawienie się papierosów elektronicznych z hukiem otworzyło nową epokę. Nagle pojęcia dotyczące nie tylko palenia, dymu, tytoniu, ale również nałogu jako zjawiska psychologicznego i biologicznego - zaczęły się niejako automatycznie porządkować, i to w błyskawicznym tempie. Życie przegoniło naukę. Zacząłem rozumieć, że dotychczasowe drogi rozumowania szły manowcami.
Ponieważ ta problematyka, teraz już w dużej mierze uporządkowana, wystarczy przejrzeć fora dyskusyjne - jest dla lekarzy łatwa do ogarnięcia i zrozumienia (muszą tylko poczytać odpowiednie piśmiennictwo), jest spora szansa, że przynajmniej w tej dziedzinie zakłamanie stanie się mniejsze.
Może ruszy do przodu nauka, ale nie w stylu reprezentowanym przez rzekomych znawców. Prawdziwa, nie zaś oparta na przeświadczeniach i zgadywaniu. To nie puzzle w pokoju dziecinnym.
© Copyright by Piotr Müldner-Nieckowski, 2009